World Mental Heath Day 2021
10 October 2021
Today is World Mental Health day. An opportunity to raise awareness of mental health issues and mobilize efforts in support of mental health. Today, we reflect on the tragic death of Ben Raemers in May 2019, which shook the skateboarding world into action.
Ben Raemers, known for his bright and contagious personality, showed us how dislocated the inner and outer worlds can become for those struggling with mental health issues. It showed us just how much work there is still to be done to remove the harmful stigmas of speaking out. There is nothing unusual about mental health struggles, and most people will navigate difficult periods in their lifetime. In fact, figures show that 1 in 6 people in 2020 experienced a mental health problem. The tricky part is feeling comfortable to speak out about these issues, but the more we do it the more support networks we will establish.
Especially for men aged 25 and over, the rates of suicide as the cause of death are extremely high worldwide. Although many mental health organizations have campaigned for individuals, regardless of gender, to speak about their feelings and ask for help, there is still a huge amount of work to be done in order to bring the rates down. Rightly stated by the Ben Raemers Foundation: suicide is an avoidable death, one which requires the efforts of us all to overcome.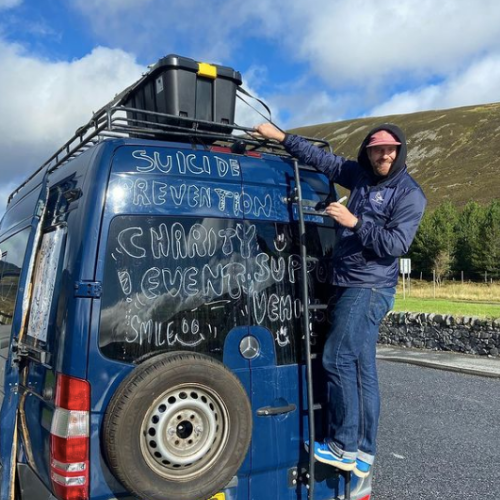 In the words of mental health charity Mind, if we all "do one thing" this World Mental Health Day we will make a huge impact. Progressing towards more open and honest conversations surrounding mental health and wellbeing.
Professional skateboarder, Barney Page, is currently skating his way from top to bottom of the UK in support of the Ben Raemers Foundation, and to raise awareness of mental health issues. It's an incredible challenge to take on, with 941 miles of pushing in just 25 days, from John O'Groats in Scotland to Land's End in England. Barney looks to be on track, at around the halfway mark! Help him to reach his target and end the stigma of mental health issues in the skateboarding community. You can support him via the link below.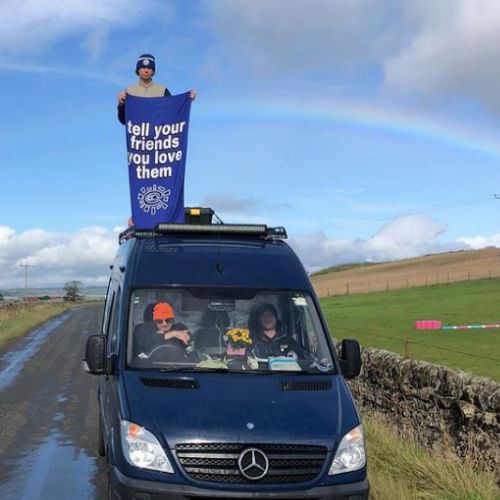 Mental Health and Wellbeing was a large focus within our recent Goodpush Summit event. With a large majority of social skateboarding projects worldwide working with disadvantaged and vulnerable communities, it is crucial for staff members to be aware of mental health challenges - not just for their participants, but also for their own wellbeing. Ashwyne Dames, an educator at Skateistan South Africa, ran two mental health workshops based on our MindPower curriculum - focusing on causes of stress, stress management, and practical mindfulness exercises which can be implemented into skateboarding programmes. You can watch both MindPower workshops, as well as all the session recordings from the Goodpush Summit 2021 by clicking the button below.