Library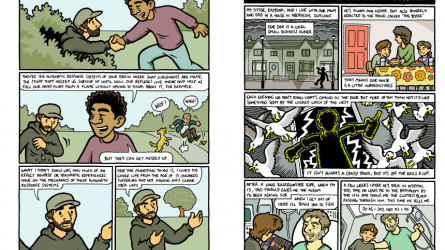 Written by John Rattray and illustrated by Jon Horner, the Why So Sad? comic was developed in partnership with Dr. Bruce Perry, Push to Heal, and the Center for Healing and Justice Through Sport.
It explores the roots of depression, anxiety, and the chronic stress that, unchecked, can lead all the way to suicidal ideation. It does not claim to provide all the answers or solutions, but it does discuss how skateboarding, as well as sport and other rhythmic activity, can be used as one part of a healing tool-kit.
Developing a basic understanding of the physiological components of this thing we term 'mental health' has been a game-changer for me. I hope it can help you too.
Note: The intent of the following story is to shine a light on recent work that helps us better understand our own mental health. With that, it touches briefly on the topic of bereavement by loss due to both suicide and alcoholism. For more, please visit https://www.nikesb.com/whysosad