Library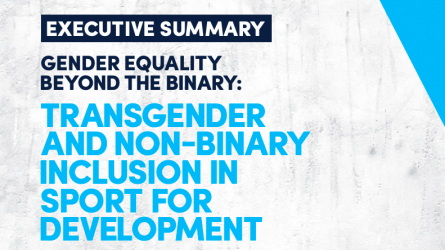 Trans youth are at greater risk of stigma, social isolation, homelessness, poor mental health, and discrimination. In many places around the world, this is compounded by a lack of legal protections. Studies have shown that trans youth face additional barriers to participation in sport and physical activity, often due to negative experiences surrounding their gender identity. 
Sport for Development (SfD) initiatives have the opportunity to be inclusive and welcoming to trans youth and give them positive experiences in sport.
Published by Laureus Sport for Good Foundation in 2021.