Library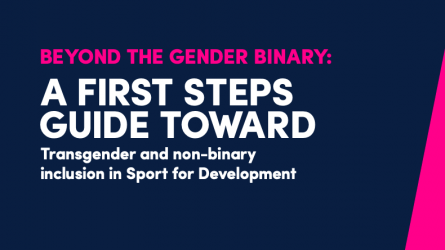 This guide and the accompanying research aim to answer the question of how Sport for Development (SfD) organisations are taking action to include transgender, non-binary and gender non-conforming (trans)1 youth. Involved in the research are nine Laureus Sport for Good Foundation funded partners from six different countries: The Wave Project in the UK; Naz Foundation in India; Skateistan in South Africa and Afghanistan; ChildFund Sport for Development in Laos; Active Communities Network in Northern Ireland; School of Hard Knocks in Wales; Waves for Change in South Africa; Slum Soccer in India; and The Running Charity in the UK.
Each of these nine organisations had previously identified a lack of trans youth in their programmes and participated in the research as to share and exchange with others about how to address trans exclusion. This guide is a result of their reflections on what initial actions they have taken to be more trans inclusive.
Published by Laureus Sport for Good Foundation in 2021.