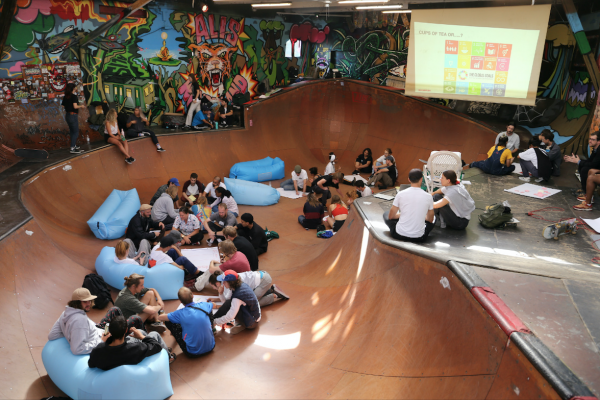 Wednesday, 27 Oct 21 10:00 AM - Friday, 29 Oct 21 6:00 PM
Berlin, Germany
The Goodpush Alliance and Drop In e.V. are very excited to announce that we will be co-hosting an event for social skateboarding projects in Berlin, Germany, on October 27-29, 2021. 
This special, three-day knowledge-sharing event will bring together founders, managers and coaches who are involved in social skateboarding projects from across Germany. 
This Goodpush Berlin Meet-Up will feature interactive workshops on a range of topics relevant for social skateboarding organizations, such as inclusive skateboarding, measuring impact, creating safe spaces, fundraising, and youth empowerment programs. 
This event is open to all social skate/WCMX projects that are based in Germany (whether you are officially registered as an organization or not).