Running a Youth Leadership Program
"Youth leadership development" means giving young people the skills and experiences they need to become change agents in their communities. Definitions of "youth" differ between communities and organizations, however the United Nations (UN) defines youth as those aged 15-24.
Youth Leadership programs typically include activities such as travel, intercultural exchange, outdoor education, organizing events, sports, intergenerational knowledge exchange, work experience, public speaking, and life skills development. For skateboarding programs, a youth leadership program can provide motivated young people with the chance to take ownership. Often an important part of youth leadership is volunteering to run skate sessions and other program elements.
Benefits of Youth Leadership Programs
Help when there is a lack of resources → youth volunteers can help run activities at low-cost
Developing role models for your program and the community
Builds a sense of ownership for your project among participants
Skill-building for youth to explore interests and prepare for the workforce
Tip: Be careful to distinguish between adult volunteers and students/participants (under 18) who are volunteering
Children under 18 are there to learn as a top priority, not to work.
Define their responsibilities.
Think about how you'll support the personal development of younger volunteers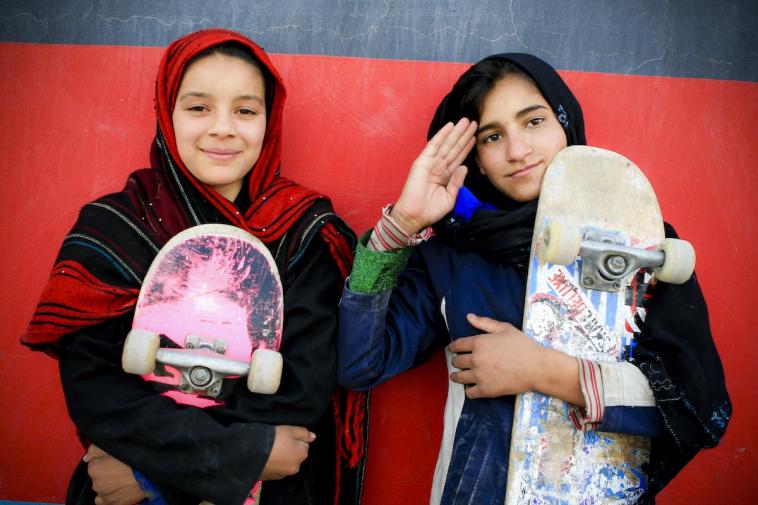 Getting started
Set goals!
Before you start to set up a Youth Leadership program, make sure you have a clear idea of how participants will contribute to your organization's mission and goals. How will youth leaders improve your activities, and what benefits will they themselves gain from the experience? Note: If you're more interested in having a basic volunteer model focusing on adult participants, many of the suggestions below will still be relevant.
How to choose and recruit potential youth leaders:
First decide how many youth you have space for – it's a good idea to start small with 4-5
Consider aiming for 50% female youth leaders (this will help build your girls' participation overall)
Choose an age range for your program – for example, 14-18, or 16-25
Have they already attended your programs? This experience will be very useful!
Ensure there are opportunities for disabled youth to participate
Time commitment:
Volunteers/youth leaders should commit to a minimum amount of time (ie. 6 months) – this reduces turnover rates of teachers, which can be disruptive for your participants
Volunteers/youth leaders ideally will commit to a set schedule to give your project stability
Interview/application process:
Your management team should prepare a set of interview questions (see example at end of this document)
Interview/application should be accessible for youth with low/no literacy
Ensure participants under 18 have permission from their parents/guardians to be a volunteer/Youth Leader
Training
Plan basic trainings: Child protection, First Aid, Media skills, Skate teaching, etc.
Provide ongoing opportunities for development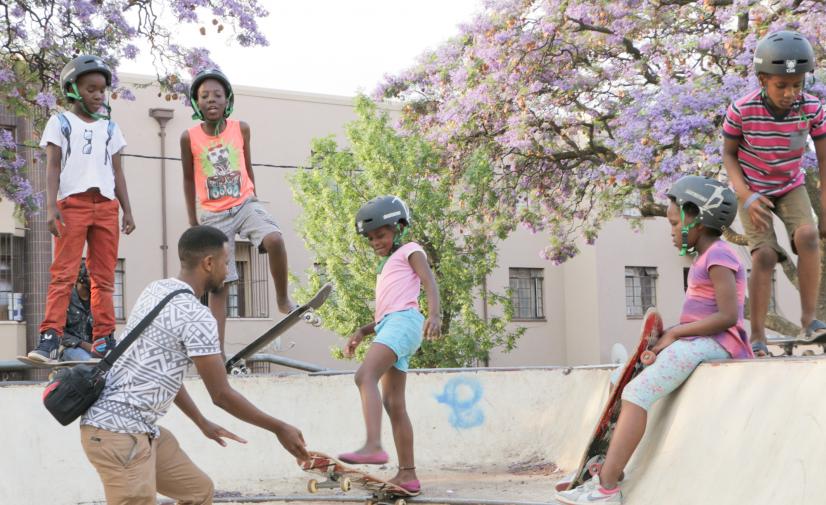 Volunteers Overall: What to Think About
Types of volunteers:
Student volunteers (ie. youth leaders)
Adult volunteers
Local vs international

Each case has different considerations
Recruitment:
Set criteria:

Skills
Can they be a role model? Attitude, respectfulness, interest in teaching, motivation

Set regular times to come and a volunteer placement limit when they can leave or renew (prevents burnout and awkward situations)

All volunteers should sign an agreement, even just a simple one

Have a point person for all volunteers
Make clear what expectations you have, as well as what they can expect
Keeping volunteers motivated:

Mark success: certificates, social media "thank you" posts
Incentives: extra skate sessions, trips, skateboard gear, trainings (ie. video editing), future job opportunities, references
Provide small stipend or cover transport costs
Say THANK YOU!
Child Protection Issues
Here are a few basic suggestions to make your volunteer program safer for participants. Check out our Child Protection toolkit for many more tips on safe staffing and recruitment.
Adults:

Set and follow screening policies: interviews, references, background check

Volunteers under age of 18:

Supervision: Always have staff/coordinator present
1 staff and student can't be alone together
Keep it professional (staff as role models not going partying together)
Media policy: rules about how/when volunteers can share posts from your project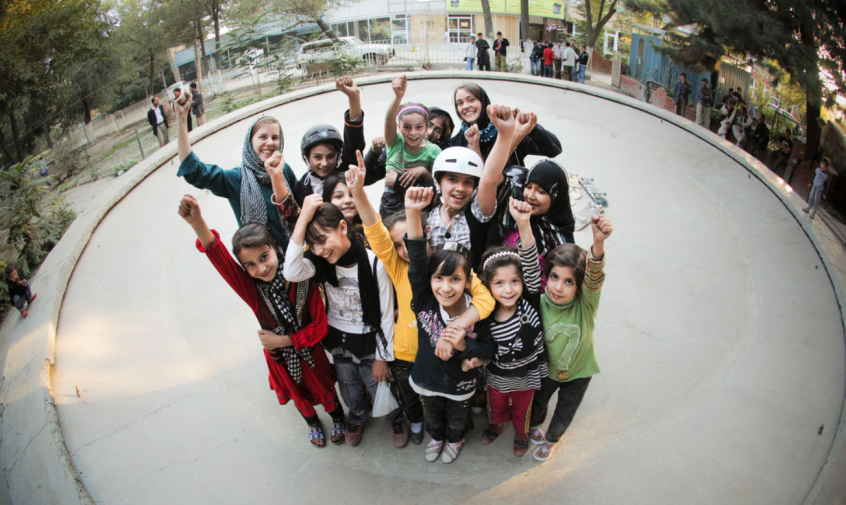 Cross-Cultural Considerations
For various reasons, your project may plan to or already involve international volunteers who are not from the country where your project is based. Here are some things to consider:
Do they bring skills that aren't available among local volunteers?
Costs (ie. flights, housing) and who will cover these

Clarify expectations early on

Is there a plan of support for and handover to local staff/volunteers?
Language barriers → can the volunteers speak the same language as the participants?
Cultural sensitivity → protecting your community reputation

Volunteers who come from abroad should participate in cultural awareness training

Sustainability → what is the long-term plan after the international volunteers leave?
If international volunteers are involved in your skate program design, be sure to include input of the local community throughout all aspects of the program
Next Steps
If you want to launch or assess your own volunteer or youth leadership program, take a few minutes to fill out this 1-page Questionnaire, ideally together with others in your team. It will help you figure out the purpose, needs, benefits, risks and costs associated with involving volunteers in your program.  
---