3 New Tools for Keeping Kids Safe
11 July 2019
Most social skateboarding projects work with children, so here at the Goodpush Alliance we've been working hard to create some practical tools to help skateboarding projects make their programming as safe as possible. Check out our 3 latest Child Protection resources below:
 
1. Child Protection Webinar 
The recording of Goodpush's first Webinar is now available! Get an introduction to Child Protection for social skate projects from Skateistan's Child Protection Manager, Imran Khan, and Goodpush Program Manager, Rhianon Bader. 

2. Child Protection Policy Template (free!)
One of the core elements of keeping children safe is to have a strong Child Protection Policy (CPP) that all of your staff and volunteers know and use. We just launched a new CPP template designed especially for projects using skateboarding for youth development, which you can adapt and use for your own initiative! Download it here!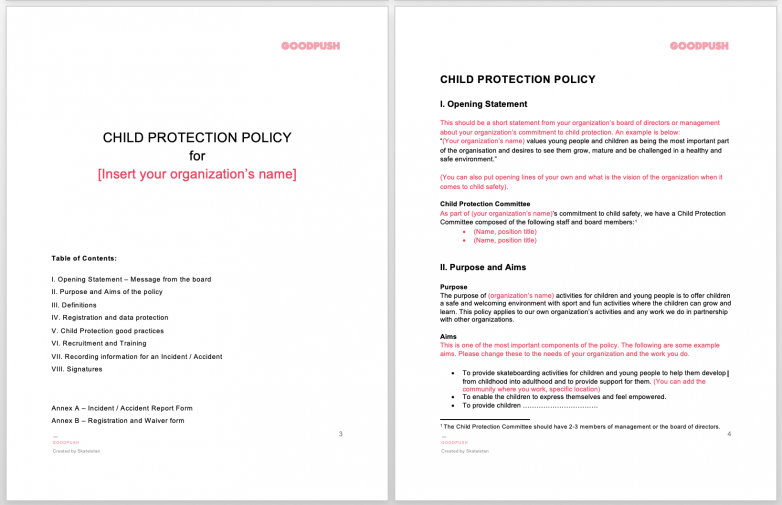 3. Online Quiz for Social Skate Projects
Wonder how your project measures up in keeping participants safe during skateboarding programs? Take this fun, short quiz to find out!

If you want to learn more about safeguarding and find additional free templates, be sure to check out our Child Protection toolkit here! You can also contact us with any questions or let us know how you're using the Goodpush resources: goodpush@skateistan.org